Our research grants support scholars undertaking new original research in any area of sport history. Tom Fabian reflects on his BSSH funded research study that led him to the Austin, Texas.
If you have not yet visited the H.J. Lutcher Stark Center for Physical Culture and Sports, at The University of Texas at Austin, then I highly recommend that you add it to your list. It is a veritable candy store for sport historians. Replete with extensive archives, a private library, a museum with rotating exhibits, a life-size replica of the Farnese Hercules in the foyer, and a friendly staff, it is one of the swankiest archival visits of my young career. It was both a humbling and validating experience. There are few archives more well-equipped for historians of sport and more elegantly set-up for the ultimate user (i.e., researcher) experience.
The brainstorm that resulted in my visit to the Stark Centre took place in June 2022. Within four months, I designed a research study, applied for funding from the BSSH, and found myself in Austin, Texas in early October. This is largely thanks to Jan Todd, the guru of the Stark Centre and its tentacles within The University of Texas. A Professor and Roy J. McLean Fellow in Sport History, Dr. Todd has built the Centre, the PhD program in Physical Culture and Sport Studies, and the Iron Game History journal from scratch. It's a truly impressive environment for scholars of sport and I felt right at home.
I spoke with Dr. Todd at the 2022 North American Society for Sport History (NASSH) conference in Chicago about the links between folk wrestling and strongmen, which got the ball rolling. Our subsequent phone call in June resulted in a number of potential avenues of exploration. Off the top of her head, she could name a few notable strongmen with past lives as folk wrestlers, including George Hackenschmidt from Estonia, Zbyszko from Poland, and even Eugene Sandow from Germany. I was intrigued and encouraged to get down there, from Nova Scotia, Canada, where I was living at the time. I applied for the ECR Research Grant, received the good word soon after, and booked my trip to Texas for early October. My project proposal read as follows:
My three key research interests are traditional games, physical culture, and nationalism. One subject that perfectly combines these interests is folk wrestling. I am particularly interested in the universality, politics, and body culture of folk wrestling. Although I have written about folk wrestling variants in the contexts of heteronormative masculinity, populist politics, and ethnic identity, I have yet to embark on a study that situates folk wrestling within the contested terrain of physical culture. As such, I am designing an original project that will investigate the history of folk wrestling in the context of strength athletics. Specifically, my aims are to highlight the historical networks between strongmen and folk wrestling in Europe, map the transatlantic diffusion of folk wrestling to the United States through strongmen (e.g., Swiss Schwingen wrestling festivals in California or Yakut mas-wrestling at the Arnold Sports Festival), and ultimately situate folk wrestling with and within the realm of physical culture.
Once down there, I was able to review the extensive library collection dedicated to wrestling and peruse the 25 newspaper scrapbooks (dated 1879-1963) of Ottley Coulter, an American strongman and co-founder of the American Continental Weightlifting Association. Of books, I found a few gems, including Wrestling: From Antiquity to Date (1951) by John C. Meyers, a former professional wrestler, Les Rois de La Lutte (1910) by Professor Edmond Desbonnet, and The Magnificent Scufflers: Revealing the Great Days when American Wrestled the World (1959) by Charles Morrow Wilson, which was about the influence of early Irish immigrants on wrestling, boxing, and fisticuffs in early New England. Desbonnet's book, in particular, was a treasure trove of wrestlers-turned-strongmen that I could cross-reference some of the names with the Coulter archives to ascertain the timelines, diffusion, and influence of folk wrestling on American strength culture. Although the famous figure of Hackenschmidt graced more than a few of the news articles compiled by Coulter, many other, lesser-known names became familiar to me in both the scrapbooks and Les Rois de La Lutte. Names such as Youssouf (Ibrahim Mahmut) from Turkey, Hjalmar Lundin from Sweden, Apollo (William Bankier) from Scotland, or Émile Deriaz from France helped me to connect the dots. I could have stayed for another week, but my time in the Stark Centre was limited to only two days of intensive page-flipping. It was, nevertheless, incredibly useful to my study and has set me up to map out the transatlantic movement of European wrestlers.
I hope to publish my findings in Sport in History. I also hope this work leads to other opportunities for collaboration with Dr. Todd and the Stark Centre, as well as the wider academic study of physical culture. A hearty thank you to the BSSH for helping me get to Austin to commence this research journey. Visiting the Stark Center will enable me to explore the relevant and enduring influences of folk wrestling on American (and global) physical culture.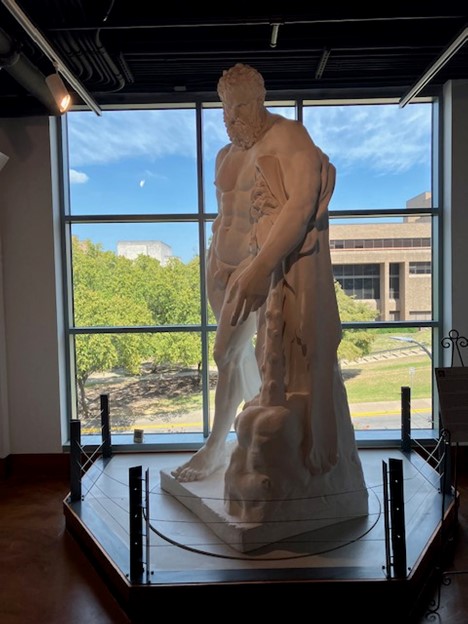 Figure 1 - The imposing Hercules in the foyer of the Stark Centre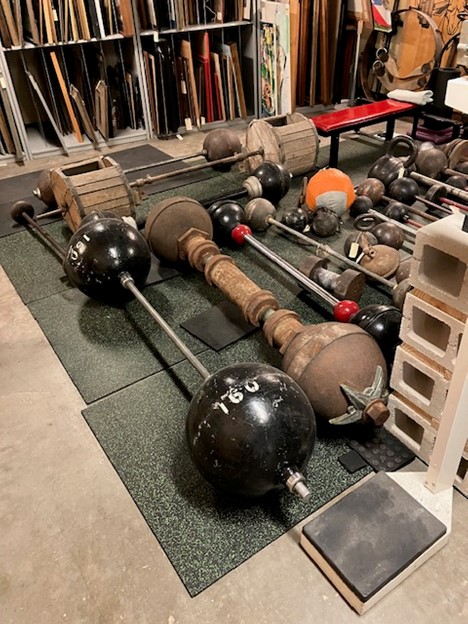 Figure 2 - An assortment of weights in the bowels of the Stark Centre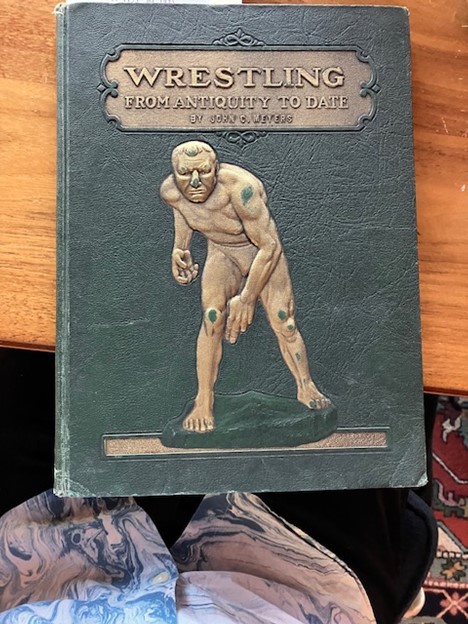 Figure 3 - Cover of a wrestling book from 1950
Figure 4 - Clippings of Zbyszko from the Coulter scrapbooks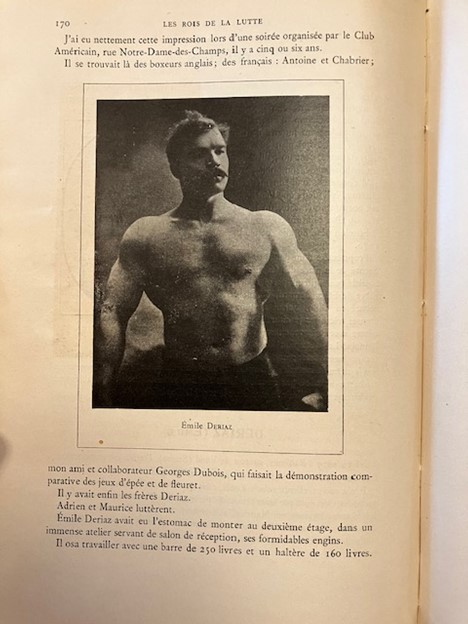 Figure 5 - Biography of Emile Deriat in "Les Rois de La Lutte"